Welcome! My site will be updated continually as more work is finished, which is frequently, so check in often.
A little about me: I'm a mosaic artist residing in my hometown of Pittsburgh, PA. Before returning to Pittsburgh in 2016, I lived for many years in New York City, where I studied Fine Arts at the Parsons School of Design and worked in the publishing industry.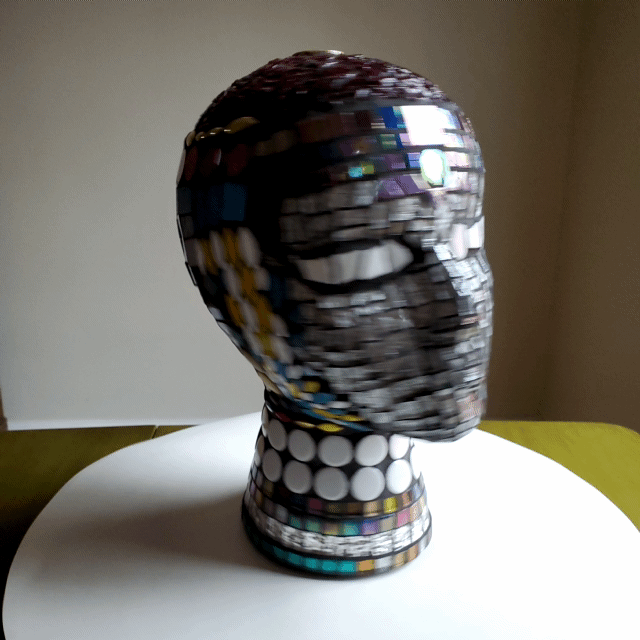 After years of painting, I found fulfillment as an artist doing mosaics. In 2017, I started devoting my creative time to making mosaic photo frames and mirrors, and eventually began branching out to many other mosaic forms. The tactile experience of cutting and setting the pieces and the intellectual challenge of fitting the pieces together provided me the outlet I was longing for, which painting alone never quite satisfied, even as I got more into mixed media. Artists' journeys are seldom straight, but as long as the desire is there, they will lead us to where we should be.
To keep up with my most recent projects, follow me on Instagram @ amyburkemosaics.
Feel free to leave any comments or questions through the Contact link or email me directly at amyburkemosaics@gmail.com.
My works sell fast! To purchase AVAILABLE works, go to my Etsy shop at etsy.com/shop/AmyBurkeMosaics or send me an email.
I also am happy to make custom orders, so if you see any you like that are marked SOLD or if you have a specific design in mind, let me know. I may need to charge an extra fee if your order requires the purchase of material that I do not have in stock. Also, the price of shipping is not included.
Thank you for visiting!
Select pieces of my work are also available for sale at Artsmiths of Pittsburgh (artsmithspgh.com) 329 E. Main Street, Carnegie, PA 15106.